Special Offer: YOUR FAVORITE ANIMAL in Color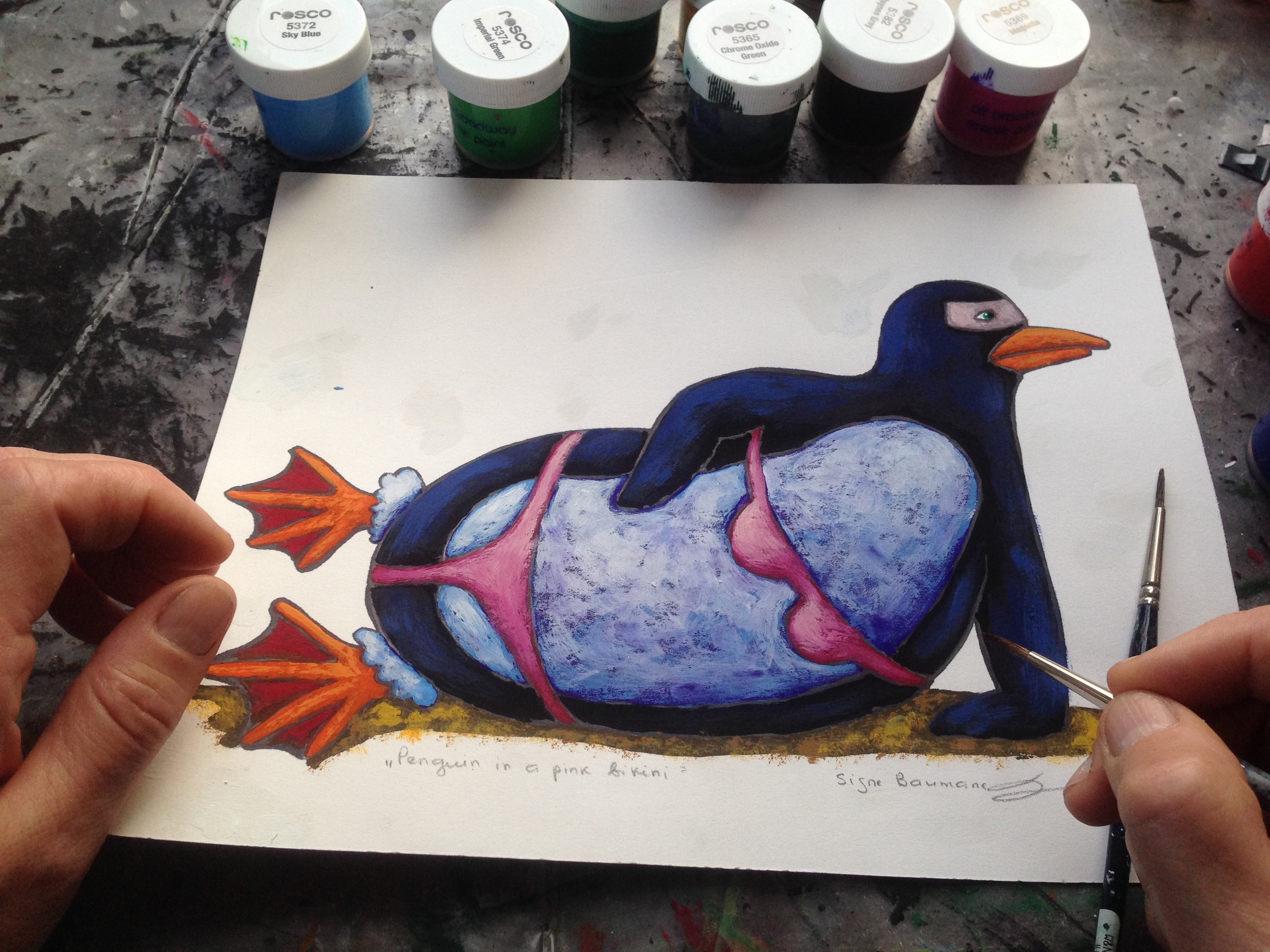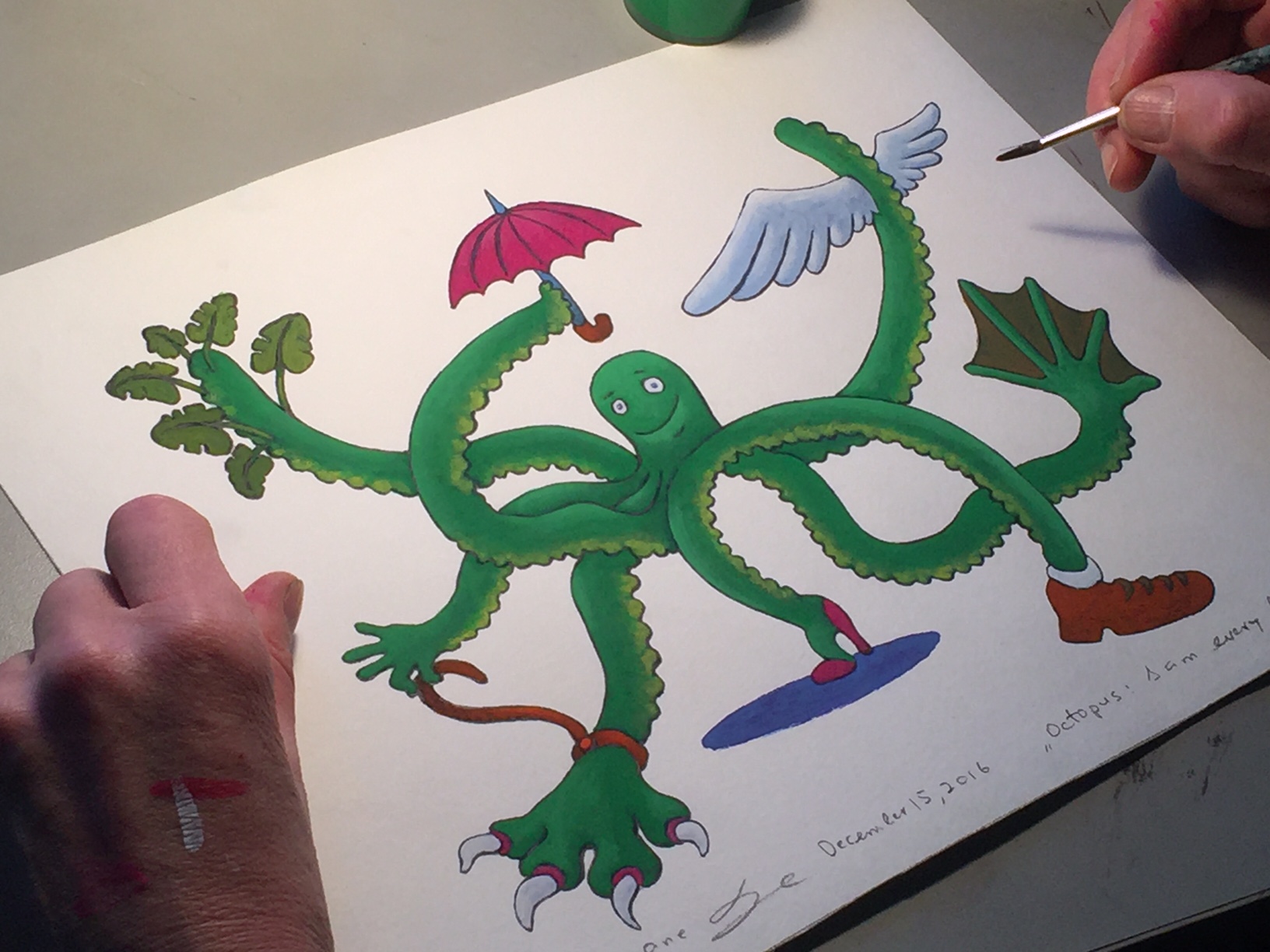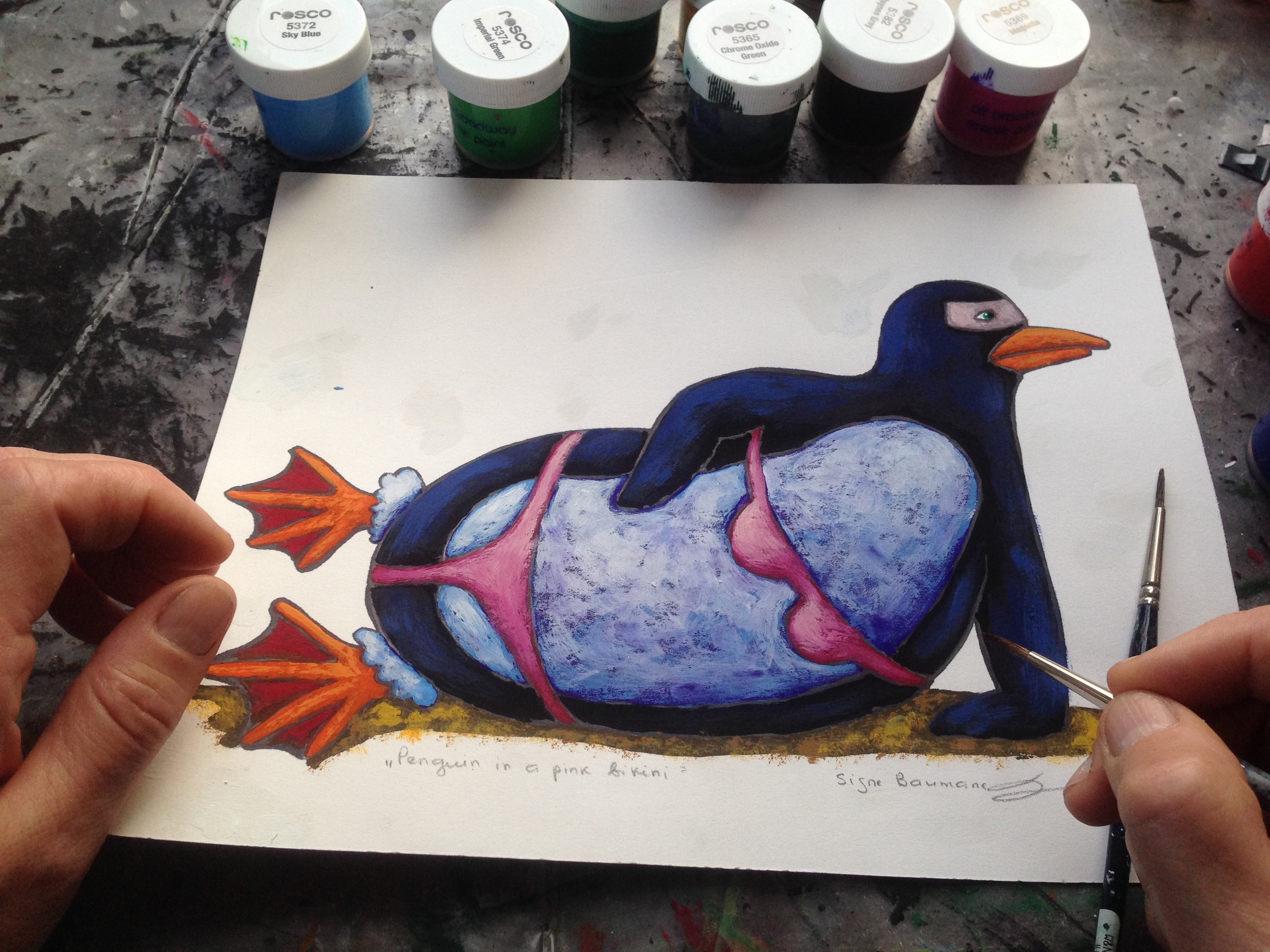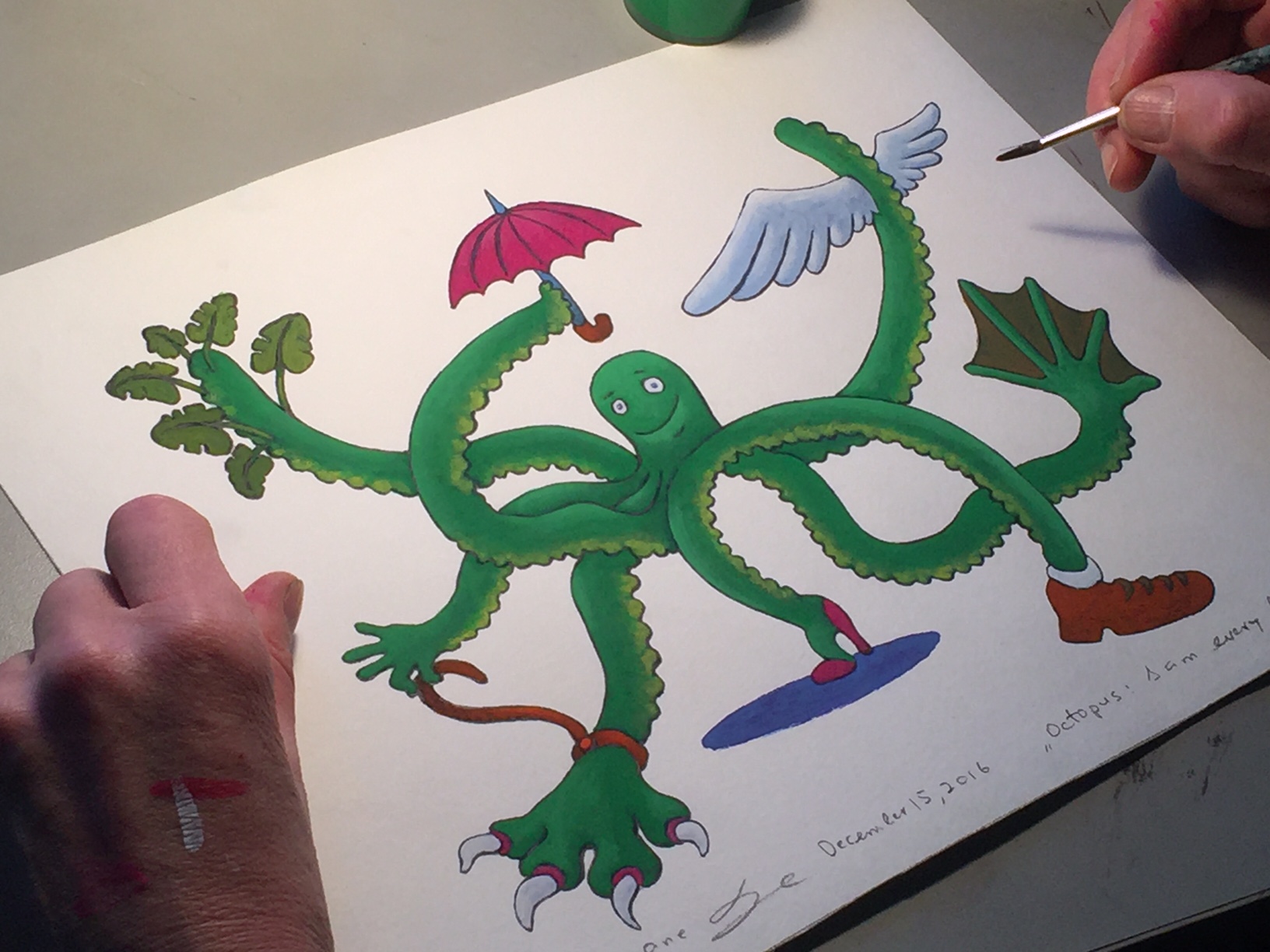 Special Offer: YOUR FAVORITE ANIMAL in Color
At your request Signe will draw your favorite animal or your pet. It will be an original drawing for you to own. Follow these steps: 1) complete your payment (plus shipping) 2) send signe69@mac.com the name of the animal you want Signe to draw, or a photo of your pet and one thing that you like about the animal (or pet) the best 3) wait a few days for Signe to come up with the concept incorporating your animal with the thing you like the best about it, and render it in acrylic paint on paper 4) receive the original, one-of-a-kind drawing in the mail 5) hang it on your wall or give it to a friend as a gift.
If you would like to pay BY CHECK, please e-mail signe69@mac.com and we will send you the mailing address.
The sample drawing "Penguin in Pink Bikini" depicts Signe's favorite animal Penguin and one thing she likes best about it: penguins know how to hang out on beaches.
The other sample drawing shows another of Signe's favorite animals - Elephant. She likes elephants because they know how to entertain themselves.
One customer asked for a drawing of an Octopus. He likes them because they can do/be many things at once.
The other customer asked for a drawing of a beagle - he liked their nonchalant dignity.
And one customer asked for a drawing of her aunt's pet - Mini Australian Shepherd. She liked his unpredictability. I interpreted it as if he was deciding his mood by rolling a dice.
I hope you have a favorite animal for me to draw!